Creating OUTDOOR Living Spaces
Swimming Pools. Landscaping. Hardscaping. Fences. Stamped Concrete. Pergolas. Pavilions. Kitchens. Fireplaces.
Furlong, PA
215-491-1116

Family Fun is Always in Season!
Garden Center. You-Pick Crops. Fresh Produce. Deli. Bakery. Gourmet Cheese. Local Wine. Birthday Parties. Events.
Yardley, PA
215-968-1670

Vital Stop for Music & Comedy!
A mix of top name artists & great new talent. Excellent sound quality, intimate setting. Not a bad seat in the house!
Sellersville, PA
215-257-5808

Construction Adventure Park
Diggerland a construction adventure park in New Jersey where families can drive, ride and operate real machinery.
West Berlin, NJ
856-768-1110
WITH THIS COUPON
Use Promo Code BCA18 for $5 Off Online Purchase of Full Day Over 42" Tickets!
Diggerland USA
100 Pinedge Drive
West Berlin, NJ 08091
856-768-1110
https://www.diggerlandusa.com/
Coupons may not be combined.
Not valid with other offers or prior purchases.
Expires: 12/31/18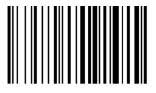 Printed online at FlemingtonAlive.com.

-Print Coupon
©2018 BucksCountyAlive.com. All rights reserved.
Redistribution of coupons in printed or electronic form is prohibited.

Not Your Traditional Realtor!
Buy + Sell with Ana = Free Move! Call for details.
Doylestown, PA
215-783-8577