Creative Exploration for All Ages
Workshops. All Levels. Adults & Children. Pottery, Mixed Media & Glass Arts. Summer Camps. Special Events & More.
Richboro, PA
267-218-0290

See Forever on a Clear Day !
Family owned since 1979. Bonded and insured. We use eco-friendly products that leave your windows sparkling.
Chalfont, PA
215-794-5300

Not Your Traditional Realtor!
Buy + Sell with Ana = Free Move! Call for details.
Doylestown, PA
215-783-8577

Construction Adventure Park
Diggerland a construction adventure park in New Jersey where families can drive, ride and operate real machinery.
West Berlin, NJ
856-768-1110
WITH THIS COUPON
Use Promo Code BCA18 for $5 Off Online Purchase of Full Day Over 42" Tickets!
Diggerland USA
100 Pinedge Drive
West Berlin, NJ 08091
856-768-1110
https://www.diggerlandusa.com/
Coupons may not be combined.
Not valid with other offers or prior purchases.
Expires: 12/31/18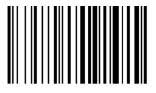 Printed online at FlemingtonAlive.com.

-Print Coupon
©2018 BucksCountyAlive.com. All rights reserved.
Redistribution of coupons in printed or electronic form is prohibited.

Vital Stop for Music & Comedy!
A mix of top name artists & great new talent. Excellent sound quality, intimate setting. Not a bad seat in the house!
Sellersville, PA
215-257-5808